Introductory Video: https://www.youtube.com/watch?v=dLUBMD_EsgM
The Al & Malka Green Artists' Health Centre is a facility in the Family and Community Medicine Program at Toronto Western Hospital. Equipped with an Acoustic Studio and Movement Assessment Studio with a sprung floor to aid in diagnosis and treatment. The Centre is the only clinic of its kind in Canada that specializes in serving the entire artistic community.
The Centre is an integrative outpatient clinic offering complementary care. Clinic services include acupuncture, chiropractic medicine, craniosacral therapy, registered massage therapy, naturopathic medicine, physiotherapy, psychotherapy, and shiatsu therapy.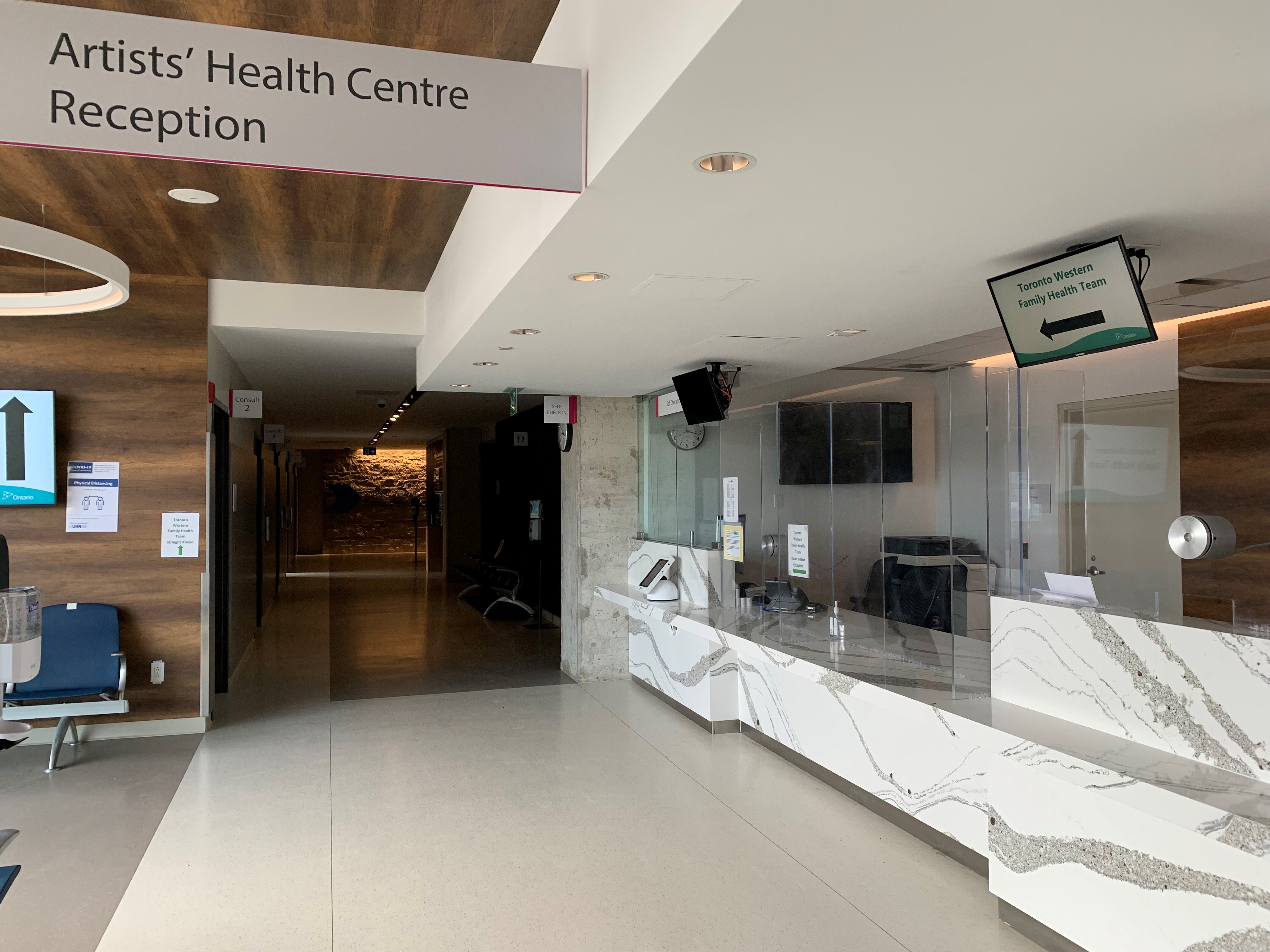 The Centre's team specializes in addressing the specific healthcare needs of artists providing a holistic approach to health within an evidence-based framework. Our patients include students and staff of post-secondary arts institutions​ and professional creative and performing artists of all ages. Through the Joysanne Sidimus Fund, services are subsidized for artists in financial need so they only pay a small fraction of the cost.